Internship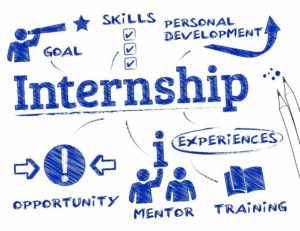 Why Internship at Magnificent ?
An internship is:
A structured work experience related to a student's major and/or career goal
An experience that should enhance a student's academic, career, and personal development
Supervised by a professional in the field
An experience that is mutually agreed upon by the student, supervisor and/or faculty member
Depending on the field experience might also be called a practicum or co-op
Benefits of an Internship at Magnificent
Our internship offers you the chance to learn by doing in a setting where you are supervised by a work-place professional and have the opportunity to achieve your own learning goals, without the responsibilities of being a permanent employee.
Our internship also offers you the opportunity to work with someone who can become a mentor for you – not only in the internship but throughout your career.
Learn by real world example project
Work alongside a professional in your chosen career area
Internship focused on developing your career
Develop Leadership and Skill Development with our internship
Learn new skills and add to your knowledge base while gaining confidence in your abilities
Opportunity to practice communication and teamwork skills
Gain industry knowledge first hand from an organization and professionals
Provide evidence that you have initiative, are reliable, and have a sense of responsibility
Apply some of the ideas learned in school and provide a bridge between school and the professional world
Achieve a sense of accomplishment by contributing to an organization
Networking and Establishing Mentors and References
Meet new people and practice networking skills while establishing a network of professional contacts, mentors, and references
Open to door to advice on the next steps to take on your career path
Resume Enhancements
Gain valuable experience and accomplishments to add to your resume and/or enhance your application to graduate school
Create an advantage over other job or graduate school applicants
Potential for a full-time job offer at the end of the internship based on your performance